Current Mood:

sad
Picture from
http://www.glitter-graphics.com/
Current Mood:

sad
LOOK OUT!
ïòð
the yuki eyes is a radioactive squirrel!!
From
Go-Quiz.com
Current Mood:

crazy
Your Birth Month Says You're Intense


You are a natural leader who is able to stand up when no one else can.

Strong and powerful, you tend to overshadow those around you.



Your soul reflects: deep love, fascination with life, and a distinctive persona



Your gemstone: Garnet



Your flower: Snowdrop



Your colors: Black, dark red, and dark blue

Current Mood:

melancholy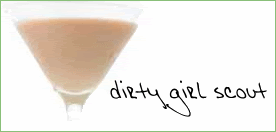 What's Your Alcoholic Drink?
1 oz. Irish Cream (Bailey's)
1/2 oz. Creme de Menthe, green
1 oz. Kahlua
1/2 oz. Vodka
Ja,ja... no suelo beber, pero tendré que probarlo, para comprobar como sabe.
Current Mood:

drunk